EVERMORE - OUR BUSINESS
Evermore Trading Corporation(hereafter referred to as EVM), incorporated in 1996 in Taipei, is a distributor and/or agent of respected international chemical companies including but not limited to Evonik (former Degussa), Dow Chemical, OUCC, and DuPont with offices in Taiwan (Taipei and Taichung), Japan (Tokyo), China (Shanghai and Dongguan), and Vietnam.
Evermore is comprised of two divisions:
Chemical Material Division :
hereafter referred to as CMD, specializes in supplying advanced chemical materials for a host of industrial applications (e.g., rubber, plastic , resin, electronic.) The CMD clients range from Taiwan, to China, Japan, Vietnam, Thailand, Indonesia, and the United States.The CMD provides rubber industry clients with high quality products to enhance product performance and promote economic competiveness.  EVM offers not only trading, but also various kinds of technical lab support to its clients such as sample analysis, field technical service, etc.
The company maintains extensive customer relationships in several industries with a sales team well trained in product applications. The entire team is devoted to superior customer service.  As a result, its clients include internationally renowned tire manufacturers and footwear manufacturers.
Industrial Equipment Division :
hereafter referred to as IED, offers custom boilers, heat transfer fluid (HTF), energy conservation turbines (ECT), consultation services and project management.  Consulting includes optimal boiler selection, usage of HTF, maintenance of heating systems and project management services for small to medium size co-generator plant construction.The IED customers range in several industries such as textile, food, plastics, petro-chemical, fine-chemical, and rubber. The IED's latest ECT product is designed to avoid unnecessary heat loss and convert waste into utility in short period of time.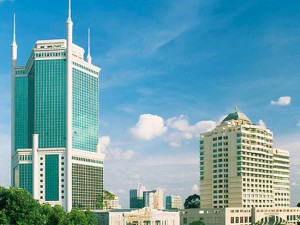 BUSINESS SOLUTIONS & SERVICES
Evermore provides a variety of business solutions and services designed to streamline the workplace.